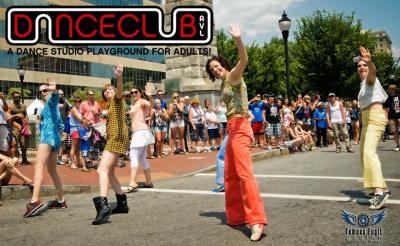 What:

 DANCECLUB focuses on dance classes in Pole dance and fitness, Jazz, Funk, Burlesque, Modern, and Flashmobs. You're one stop dance shop. Become a member!

What:

 Our pulse-pounding, heart pumpin' dance party workouts keep you psyched to sweat and get you the results you've been looking for. Incinerate up the 800 calories in 60 minutes. STOP working out and START working it with Jazzercise!

What:

 Studio Zahiya is a boutique movement and dance studio located in the heart of Downtown Asheville, NC.